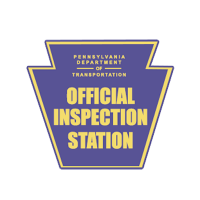 SERVICE CENTER
Diesel Engines
Our mechanics draw from years of experience in diesel engine repair work. We provide diagnostic services, repair work, and major overhauls for CAT and Cummins engines.
Drive Train
Providing transmission repair and replacement services, rear differential rebuilding and repair work, as well as, clutch repair and replacement.
General Repair & Maintenance
Tires
Truck modifications
Brakes
Preventative maintenance
Inspections
Licensed inspection staff with expertise in commercial trucks, trailers, and small engine vehicles. Providing both Pennsylvania state inspections as well as federal inspections.
Alignments
Our truck alignment specialists can get you back on track, and ultimately reduce the cost of unnecessary tire replacement.
Road Side Service
We are available 24/7 for roadside callouts. Our service utility vehicles are loaded with the right tools for emergency road side.